The "HrubyMOVING" brand has been a part of the logistics market in the Czech Republic since 1995. The original, basic business activity – moving services, was supplemented in 1999 by the opening of the road freight transport division. This step mirrored the growing demand from the side of local production and business environment. A few years later, the successful business expansion required a significant increase in the company's fleet capacity, followed by the construction of its own service base in 2007 and the acquisition of ČSAD Vyškov in 2012, which became an important milestone for expanding the transport service network (not only) in Moravia.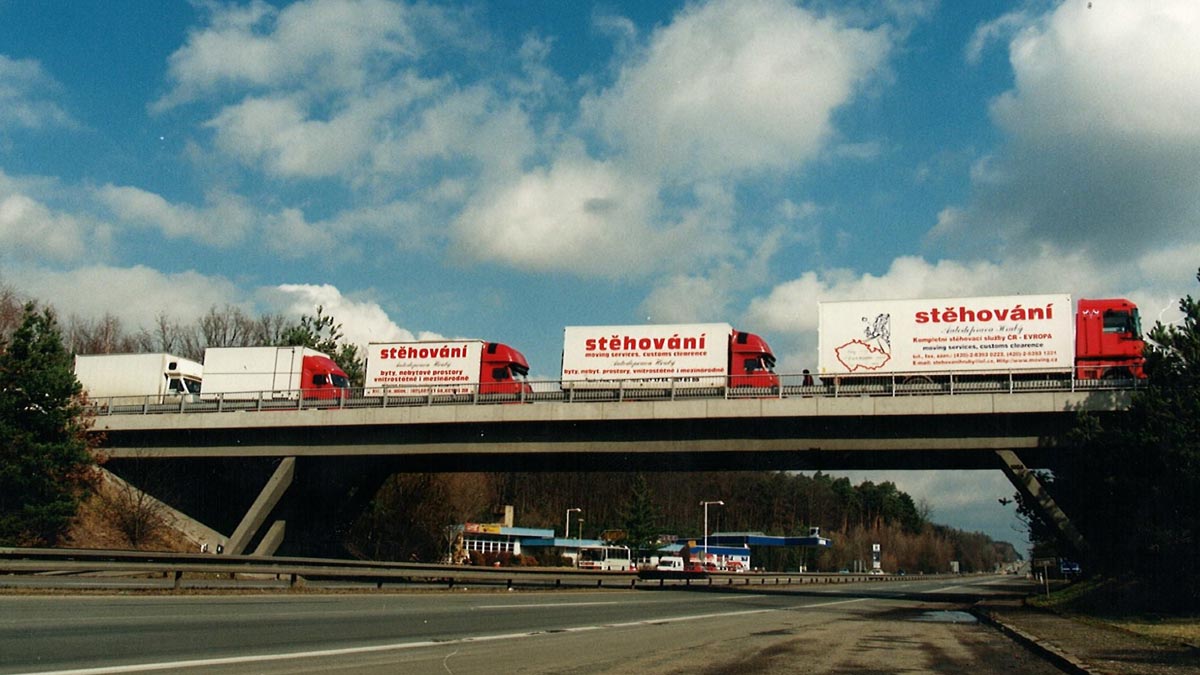 The company currently operates more than 150 vehicles of various categories, relying on the facilities of the Kozomín logistics centre, located in a strategically favorable location by the D8 motorway, equipped with modern administrative premises and an integrated "A" category warehouse with a utility area of 5,000 m2. Together with the branch office in Vyškov, it provides transport coverage for clients throughout the Czech Republic. Road cargo transport is provided at national and international level, and our robust resources make it possible to offer the same quality and reliable service even during seasonal fluctuations.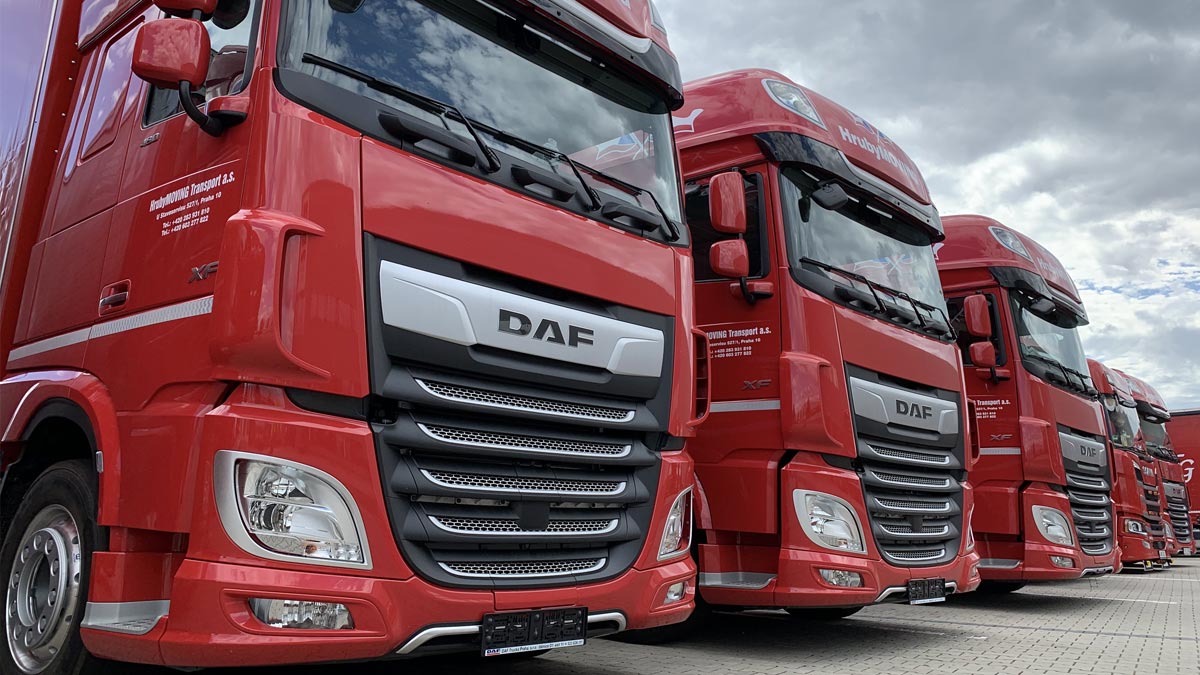 HrubyMOVING TRANSPORT a.s. is an organisation that subordinates its internal and external activities and processes to internationally recognised standards, which is confirmed by the relevant certifications. We are specialists with proven know-how in traffic flows between the Czech Republic and the United Kingdom, and as a benefit of this experience, we decided to proactively undergo the process of obtaining FORS certification, which is increasingly becoming a recognised standard applied by major British manufacturers and businesses towards to their transport service providers.
We have been successfully keeping the FORS standard every year with the British auditors, since 2017, which is in itself proof of the progressive level of service we provide. Thanks to everything mentioned above, using HrubyMOVING TRANSPORT a.s. services is an automatic advantage for anyone who maintains business ties with the UK.
We hold several important quality management, environmental policy and safety management certificates.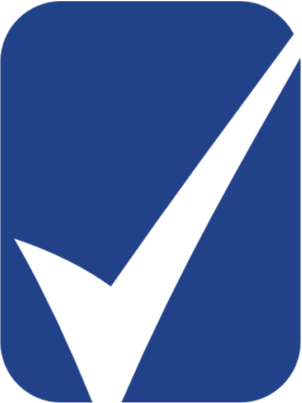 management of quality processes within the company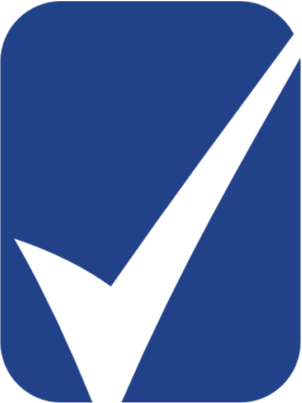 managing the impact of the company's activities on the environment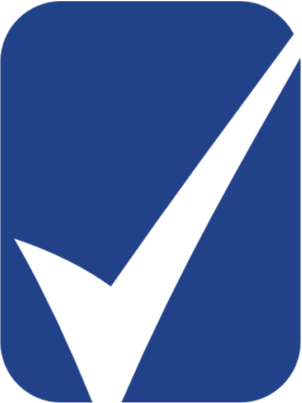 information security system management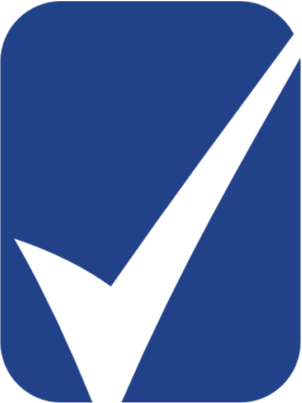 occupational safety and health management
management of electrical waste management processes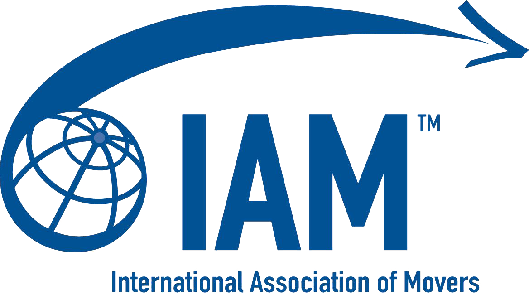 professional association of companies providing international moving
Our goal is a satisfied customer. During more than 25 years' existence on the Czech Republic logistics market, we have profiled ourselves operationally and commercially, we believe that focusing on selected markets is one of the prerequisites for competitiveness and, last but not least, the quality of service provided. In our case, its focus is on full-truck FTL transports, in combination with LTL deliveries or piece shipments.
Currently, we primarily serve the following destinations: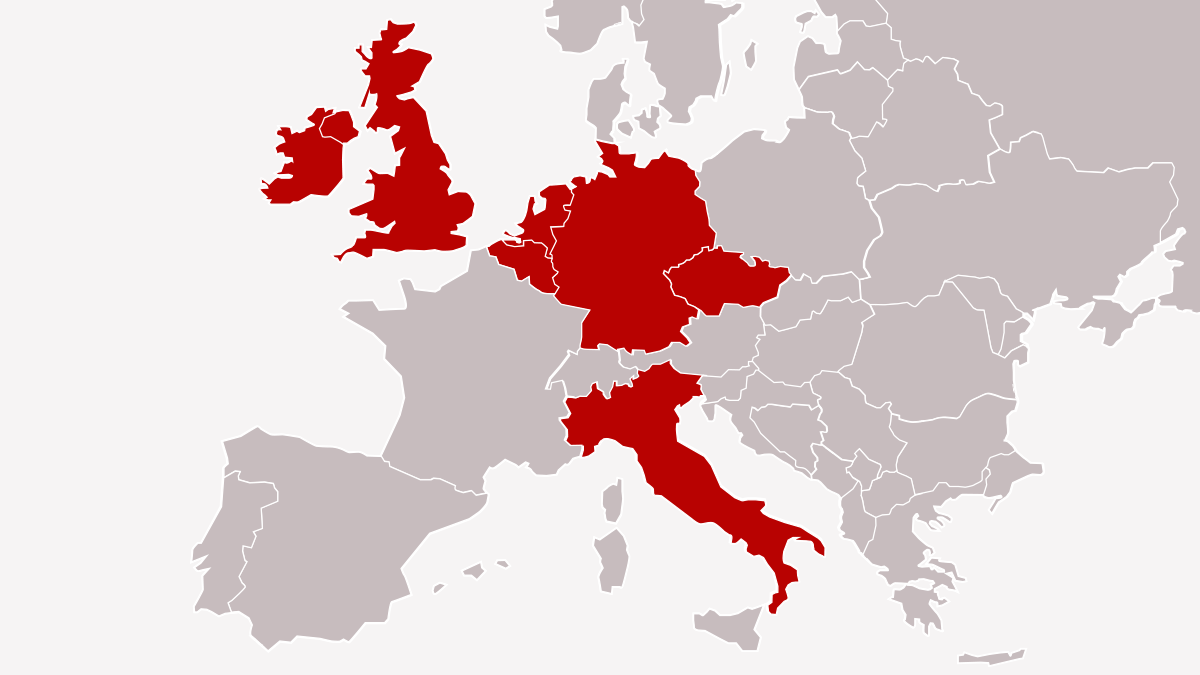 The greatest value of a contemporary company is its employees, the same is true in our company. All our drivers go through a careful selection and adaptation process, while they are regularly trained in legal legislation, including advanced skills, such as driving economics. Transport management is in the hands of a team of professionals, each of whom has at least ten years' experience in the field and is ready to respond to the requests 24/7. Adequate language skills are a matter of course.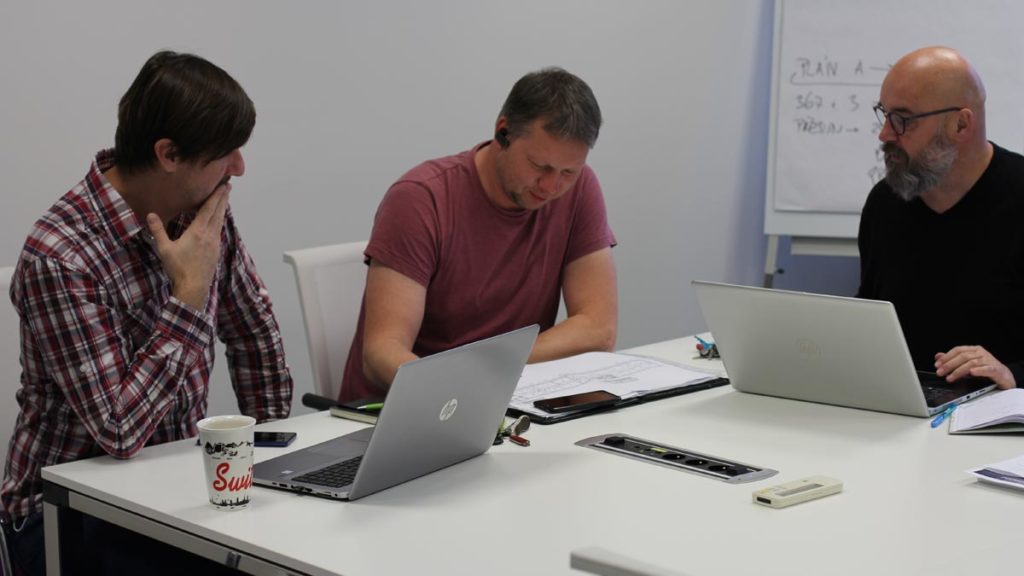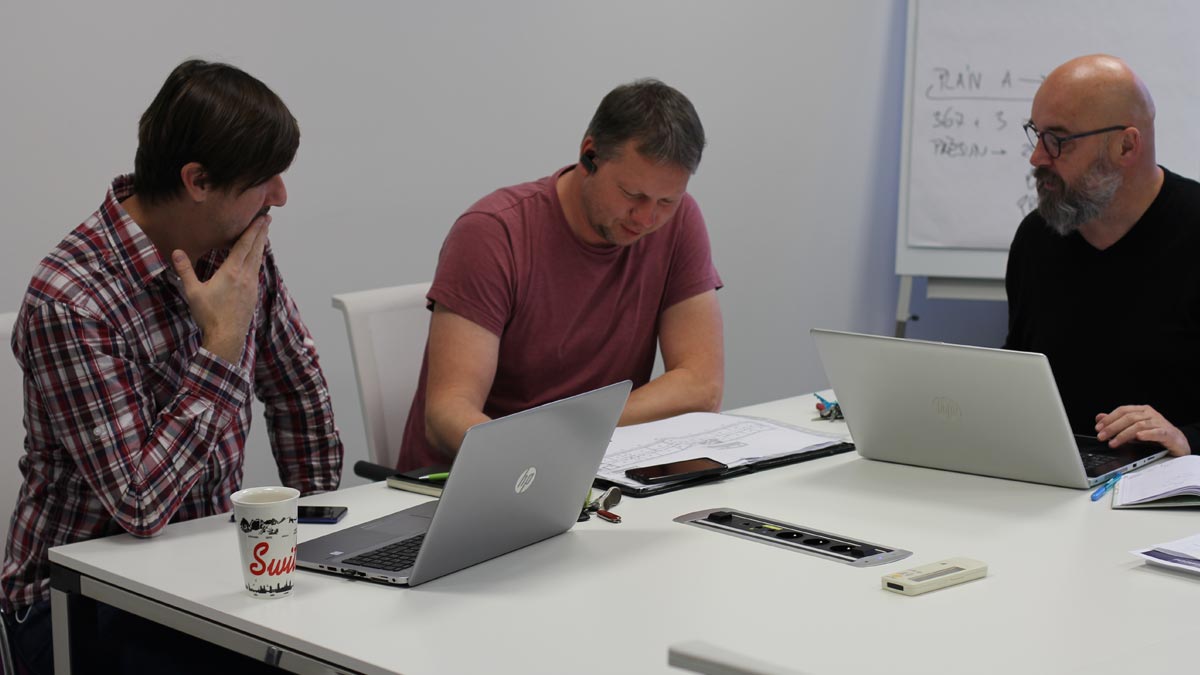 HrubyMOVING TRANSPORT a.s. vehicles are equipped with GPS satellite tracking and advanced telematics, informing in real time about the cargo's exact position, as well as other details related to the economy of traffic, including driving style. Dispatchers work with a sophisticated online web application, following the above and providing software background for control and planning of crew work performance (AETR), route optimisation, setting key points of the transport process, etc.
We exclusively use the most modern transport technology, the average age of our vehicles is two years, the trucks meet the ecological standard EURO 6, the semi-trailers then the XL CODE specification, with ADR equipment.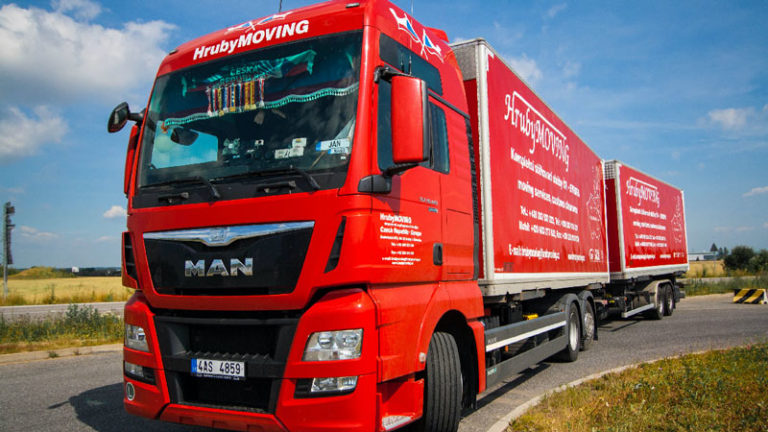 Objem ložné plochy: 97 m³
Užitková hmotnost: 20 t
Délka x Šířka x Výška ložné plochy:
15,5 x 2,5 x 2,5 m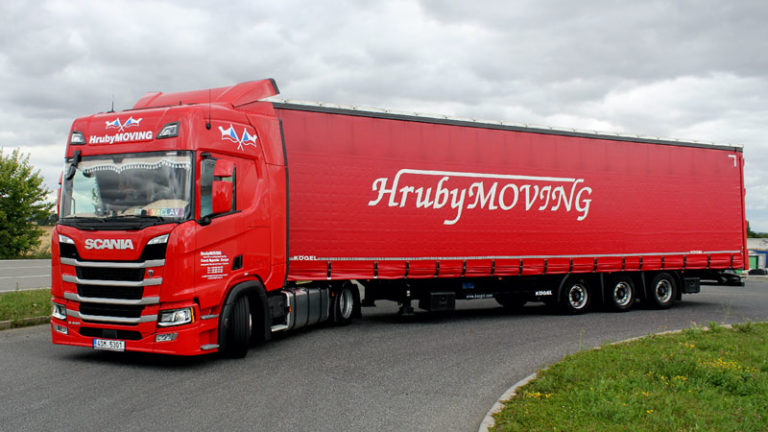 Objem ložné plochy: 101,18 m³
Užitková hmotnost: 25 t
Délka x Šířka x Výška ložné plochy:
13,6 x 2,48 x 3 m
Objem ložné plochy: 101,18 m³
Užitková hmotnost: 25 t
Délka x Šířka x Výška ložné plochy:
13,6 x 2,48 x 3 m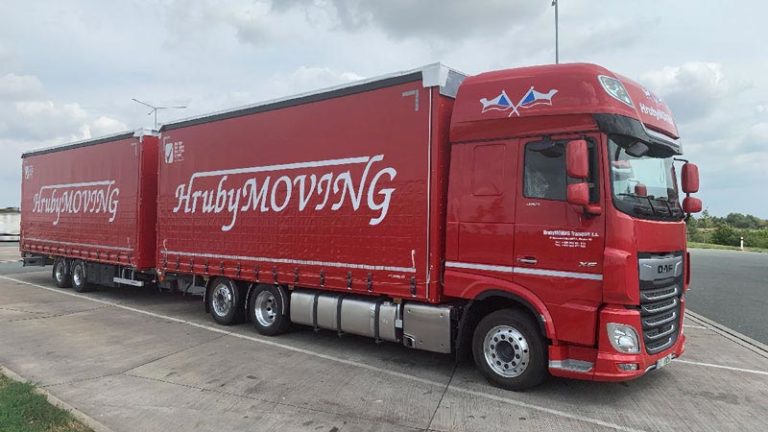 Objem ložné plochy: 115,5 m³
Užitková hmotnost: 24 t
Délka x Šířka x Výška ložné plochy:
15,42 x 2,48 x 3,02 m
We prefer long-term business ties that allow both parties long-term sustainable development and stability. Our clients include companies from various industries and major trading companies, we are happy to provide you with specific references on request.
HrubyMOVING TRANSPORT a.s.
Location: U Stavoservisu 527/1, 108 00 Praha 10
Office: Logistický areál HrubyMOVING, Kozomín 501, 277 45 Kozomín 
Company Reg. No.: 28517679   DIČ: CZ28517679