Our company has two service centres in the Czech Republic. The first centre is located in Kozomín near Prague with a capacity of two large parking spaces for truck sets. The second centre, which has one parking space for a truck set, is located in the former ČSAD complex in Vyškov near Brno. Both centres have a high roof so that it is possible to comfortably lower the cab of the vehicle without the slightest problem. Within our service centres, we perform all repairs of our vehicle fleet, pre-sale service of DAF XF truck, but we also offer tyre service for the public with the possibility of minor service operations on vehicles.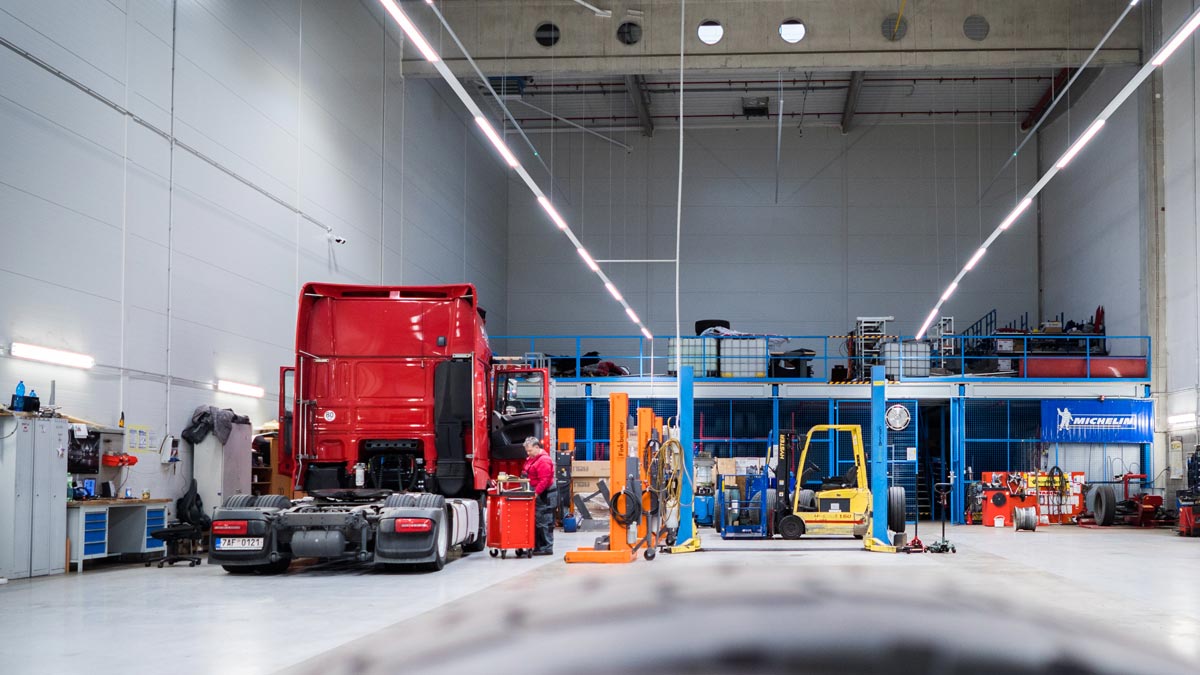 DAF PACCAR and KÖGEL partners
Our company has become a service partner of DAF PACCAR Czech Republic and Kögel, with whom we have cooperated for a long time. For DAF PACCAR, we provide pre-sales service for XF-class vehicles, and thanks to self-diagnostics directly from the manufacturer, we are able to detect and subsequently correct most problems on vehicles. In cooperation with Kögel, we provide repairs of semi-trailer technology for us and the public.
We are here for you. Thanks to modern machines, we are able to change your vehicle's tyres in an instant. We also offer tyre storage in a modern warehouse, which is constantly monitored by cameras and secured by a system that only allows access to authorised personnel. Our service is also able to carry out minor repairs or replacements, whether we are talking about replacing fuel filters or adding and disinfecting air conditioning.

We are here for you daily